It's a 1938 Allis Chalmers WF
Tractor Number WF637 Engine Number W69256HA
This came from Gilbert Vust in Portage la Prairie Canada.
Other than wheels, seat and radiator it is quite complete.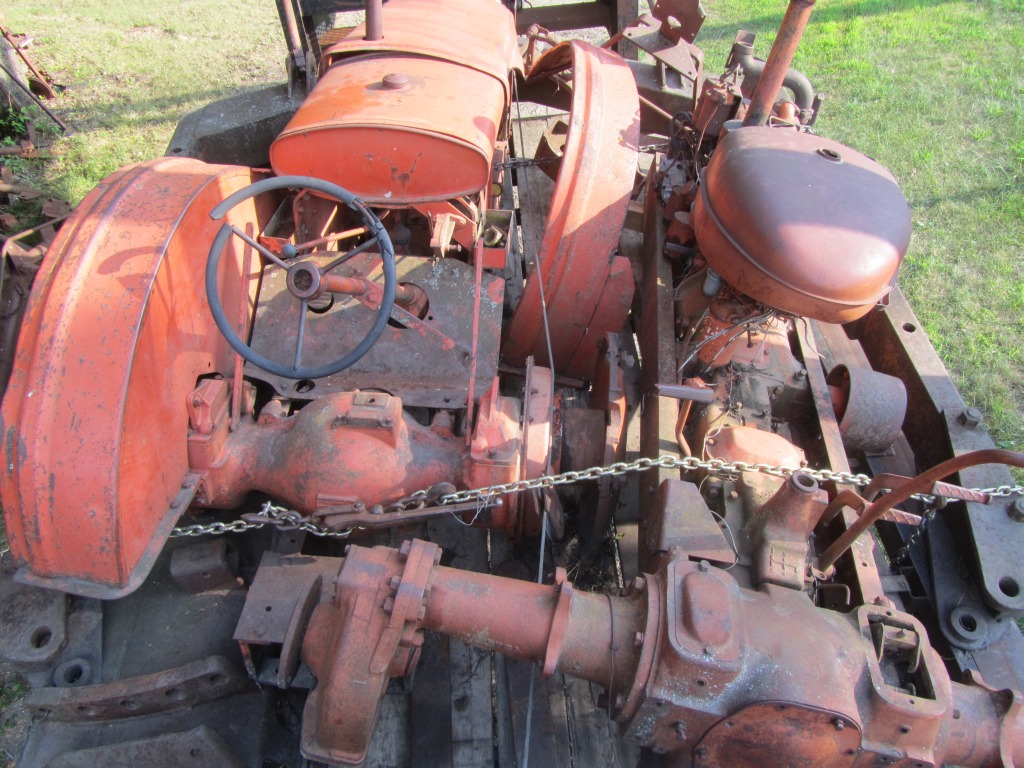 As it looked on the trailer, it had some of a WD45 Diesel to keep it company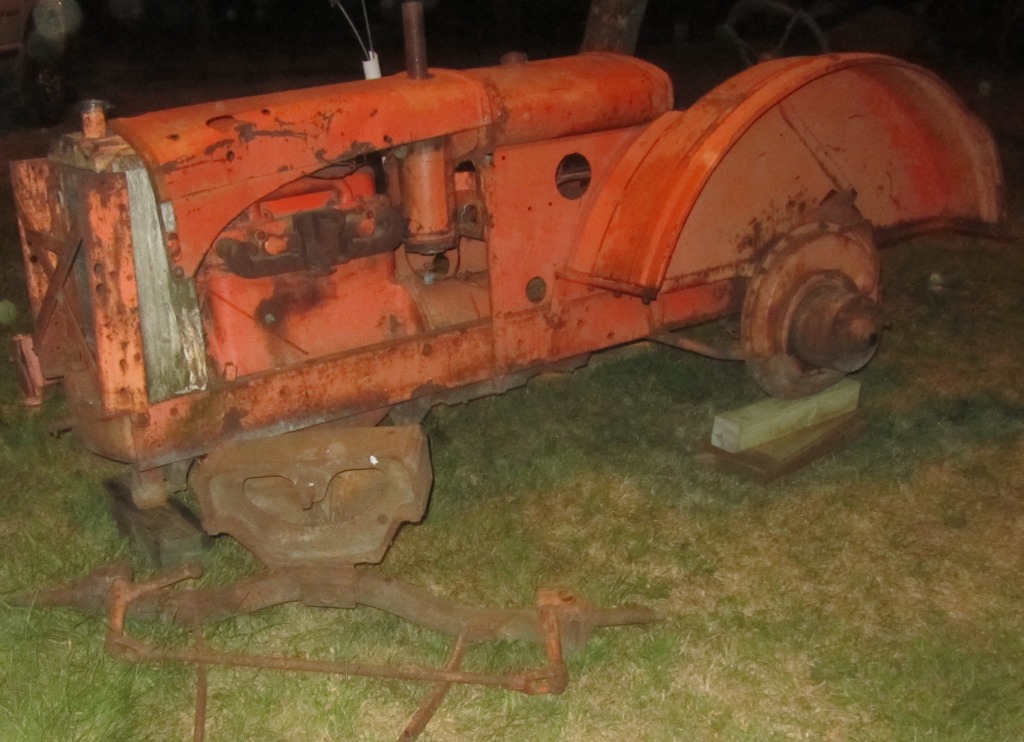 There were nice 2x6 boards on the brush guard to make the radiator wide enough to screw the hood on.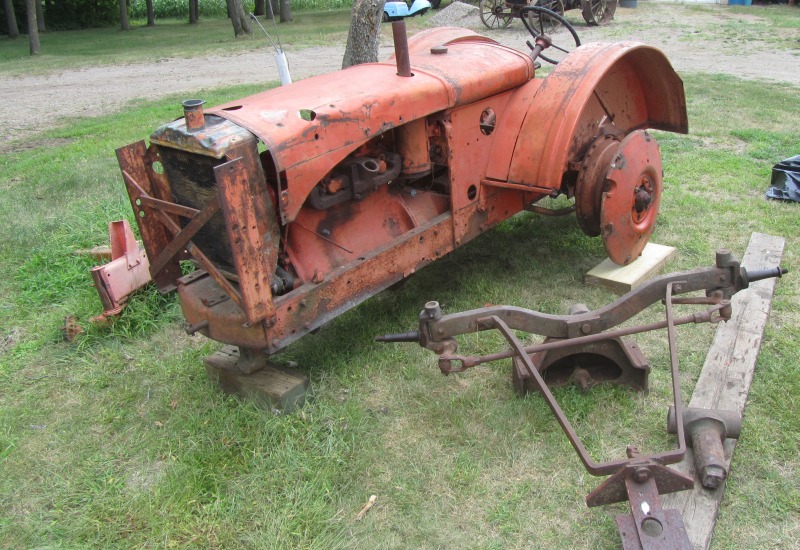 The front end came with it but was from a styled WF tractor.
The radiator was just something that someone had attached at some time.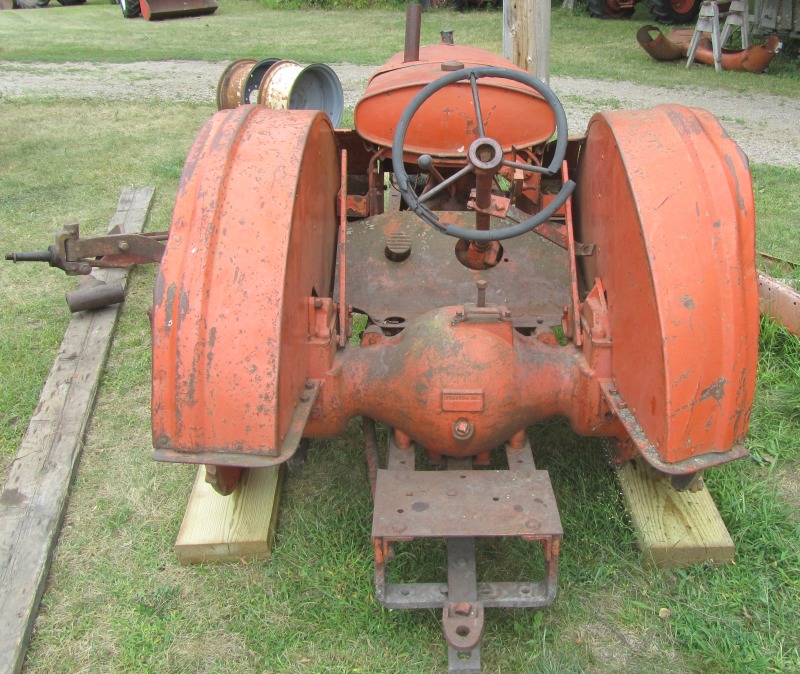 The steering wheel was bent and broken as was the mount for the steering gear.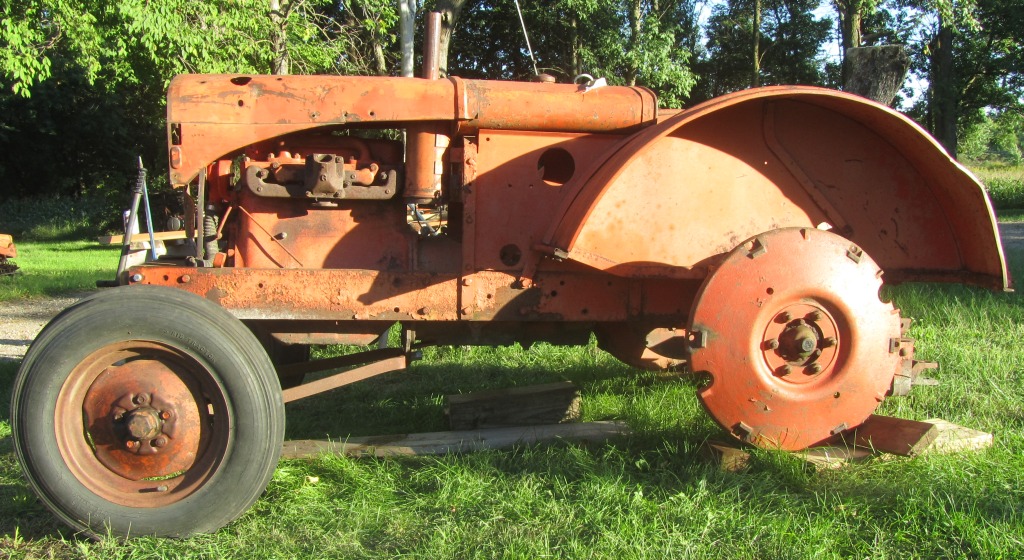 With the front end attached and some WC front wheels it is somewhat mobile.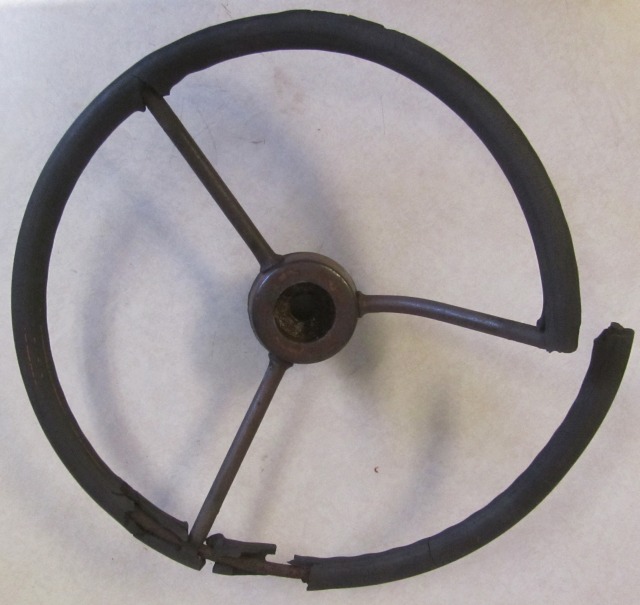 The steering wheel needs some TLC.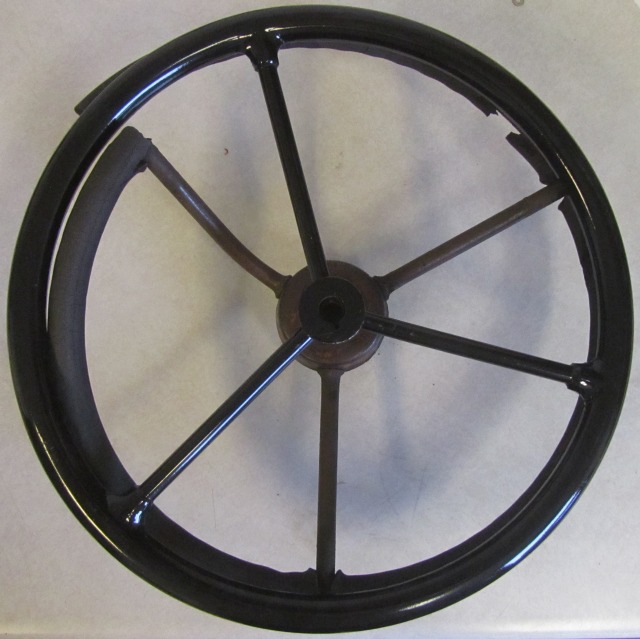 The new steering wheels don't have the recognizable cast center hub.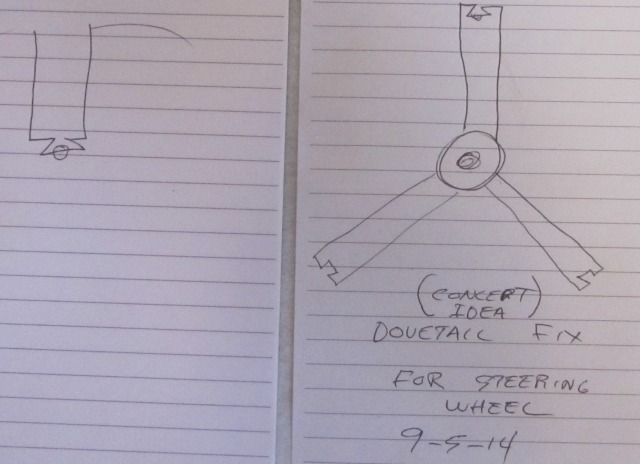 Gary's napkin drawing of the brainstorm idea.

This new steering wheel is committed to the plan.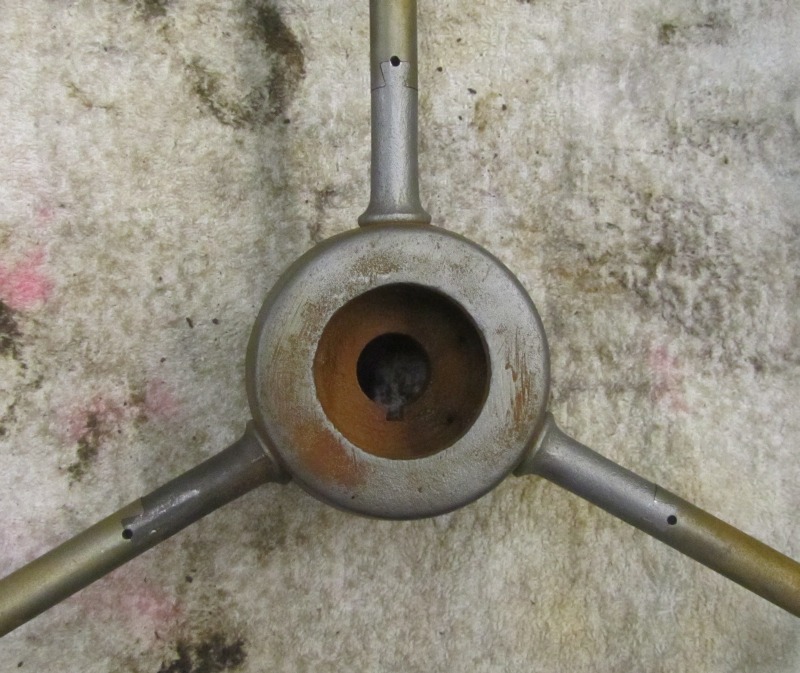 The mirror image is cut on the old hub and fits like a glove.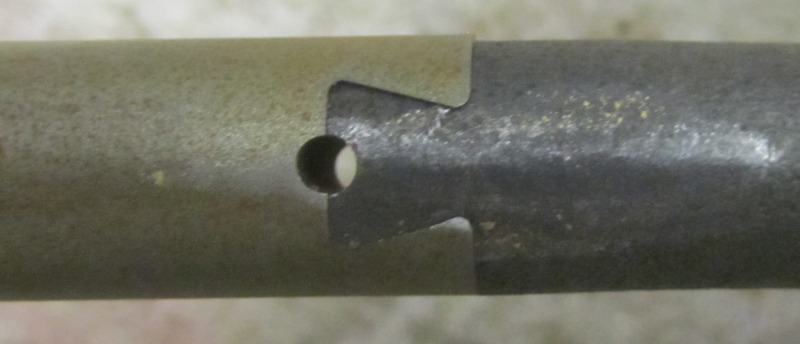 The hole is just right to tap for a 6-32 screw.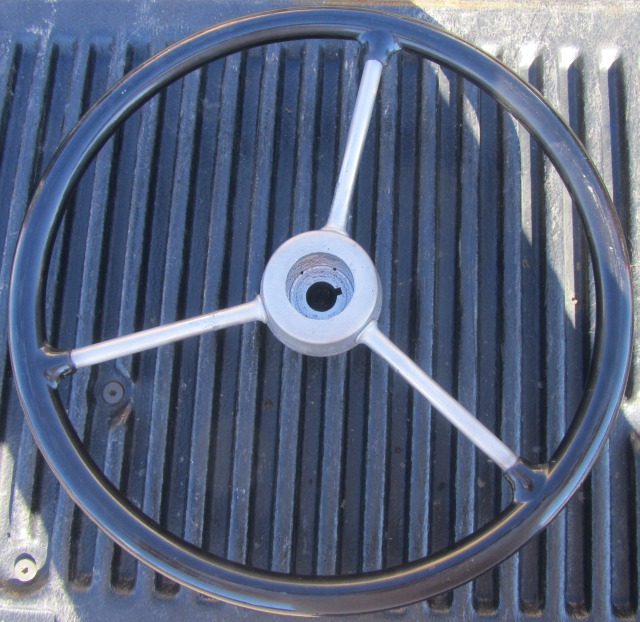 After screws are locked in place, cut off, and filed smooth it looks like a NOS wheel.