I needed some 13 inch wide rims for my new tires, and my parts tractor had them.
One side had very little rust and came apart as expected. The other side was rusty
and seemed to have been put on with epoxy.
First I went around it at least twice with the big slide hammer,
only to wear myself down without budging it.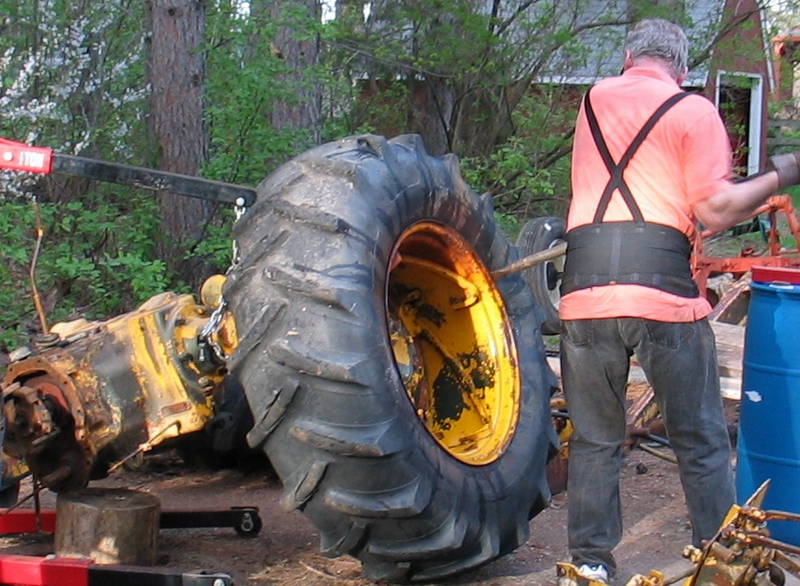 Then I decided to drive my WD45 Diesel up on it, but still nothing.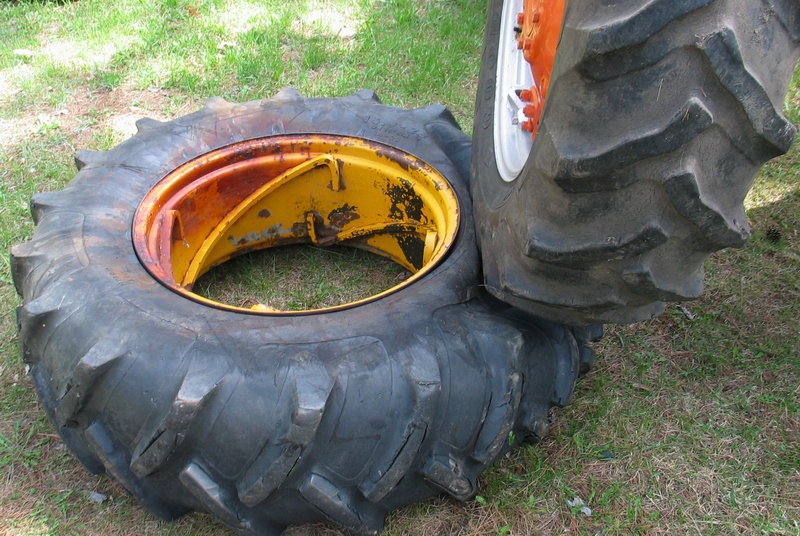 With the tractor on it and some severe blows with the slide hammer it started to move.
I backed the tractor off and drove up on it on another location
and repeated the process and it finally came free.

The tire and tube fought all the way but eventually I was looking at this.


After going around the rim with a hammer and chisel it looked like this.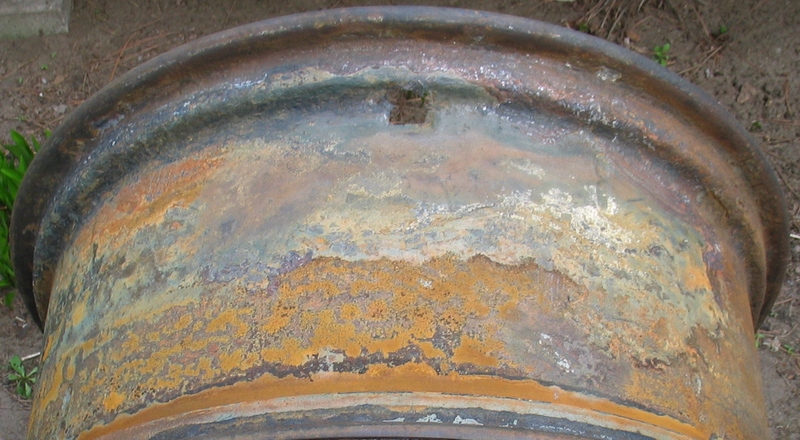 The valve stem hole looks a bit big compared to the other rim.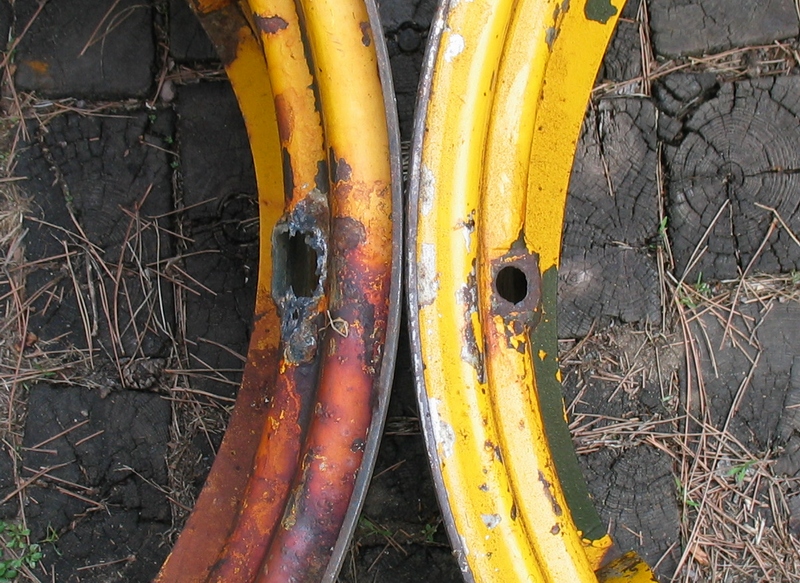 I don't think this will buff out.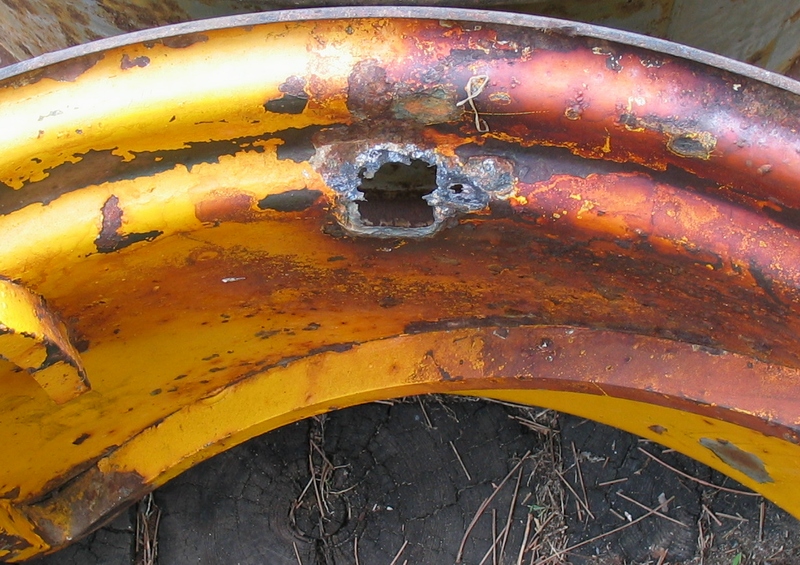 I blasted the area then welded a piece for the hole then added a piece to try
and duplicate the hump. After lots of grinding and welding and filing
and blasting it looks like this and it will have to be good enough.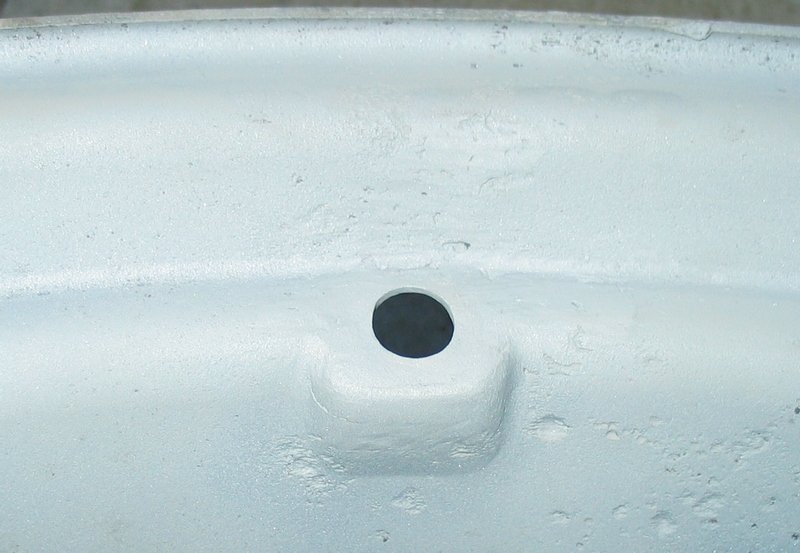 They are stamped 28 W-13 189 Made in USA by Motor Wheel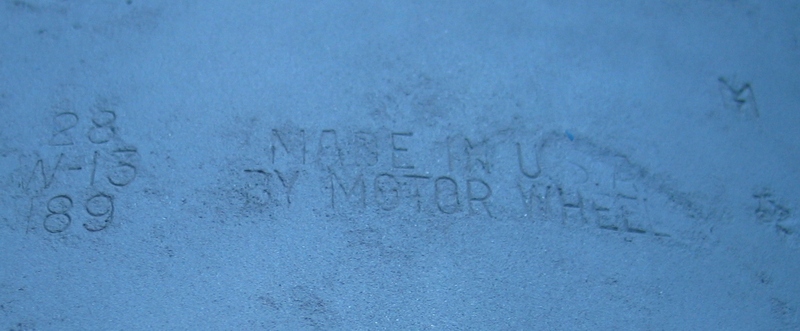 Back from the powder coater the rims look great.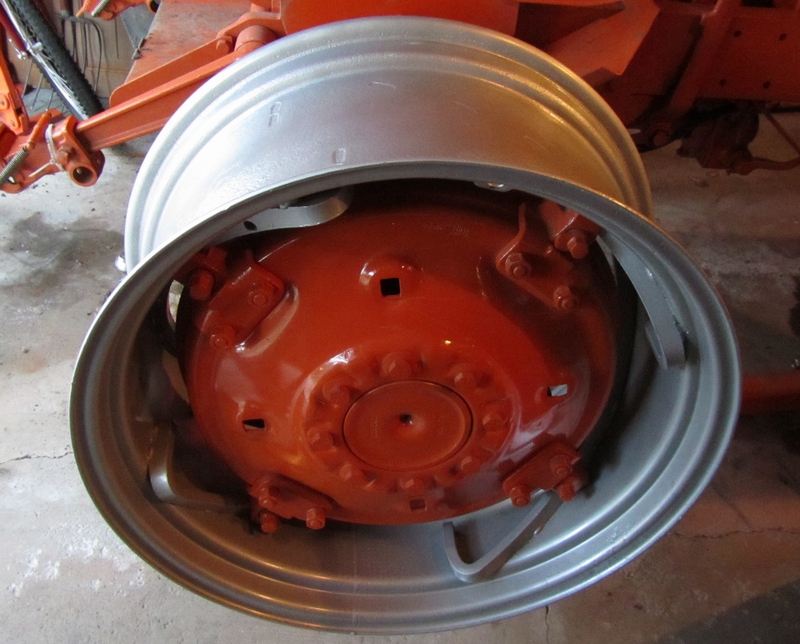 Two new Firestone Super All Traction II 14.9 x 28 tires.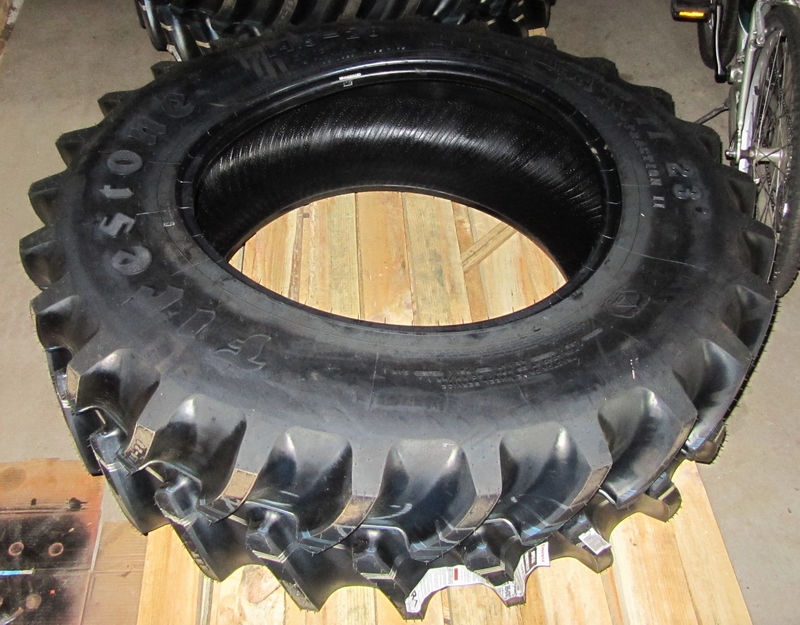 The first one is done.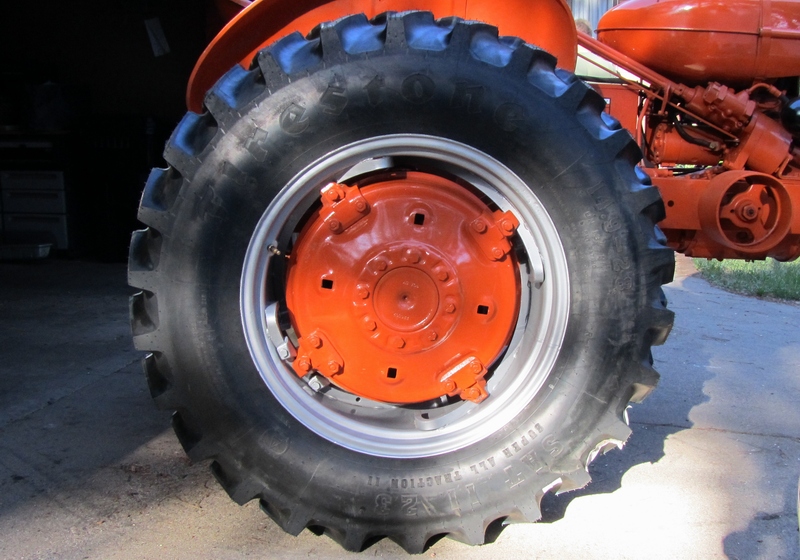 With one on it sure makes the old one look bad.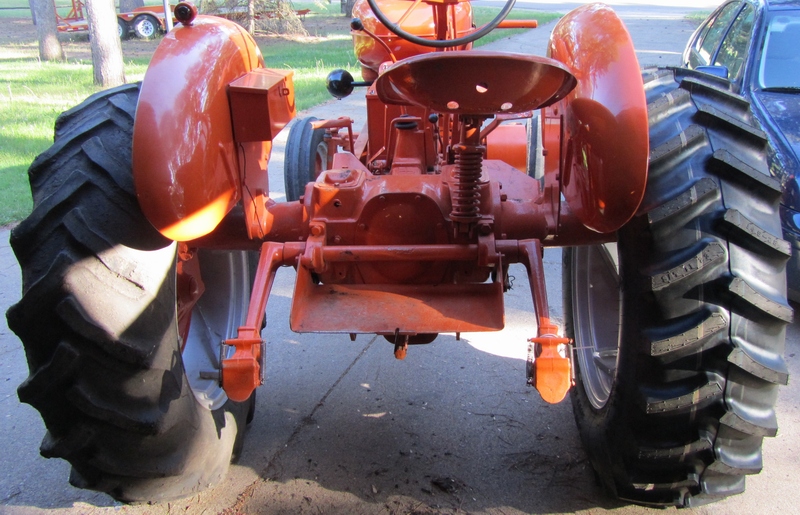 New tires on and it's ready to go get them dirty at the farm.