One year after finishing my tractor I brought my left-over pump parts
and more from an eBay purchase to Dave Ferguson's Diesel service
in Austin MN. Between the two there was a whole pump plus extras.
What a great day, I got to help assemble and test a pump with Dave,
the best in the business! I didn't always remember to stop and take pictures
like I planned but I got a few good ones, and now I have a spare pump.
First we laid out all the parts, some of these were worn
and didn't make it into the final assembly.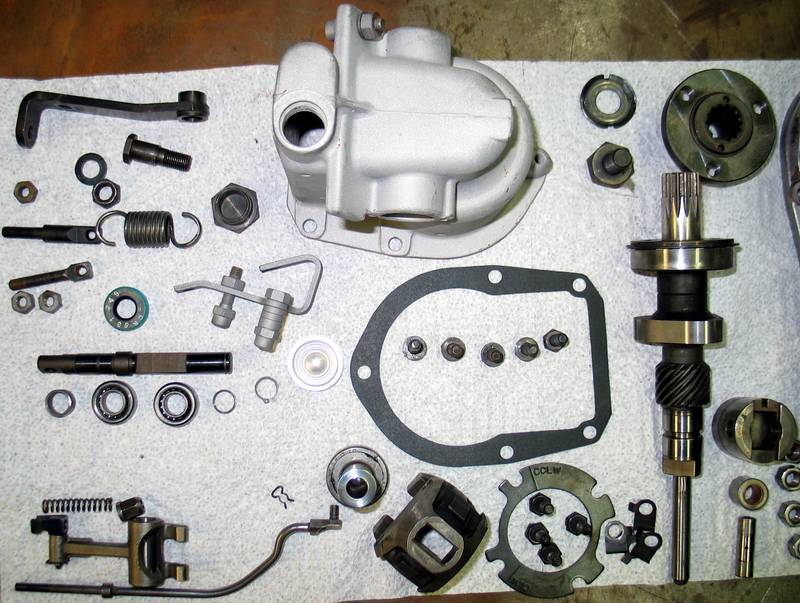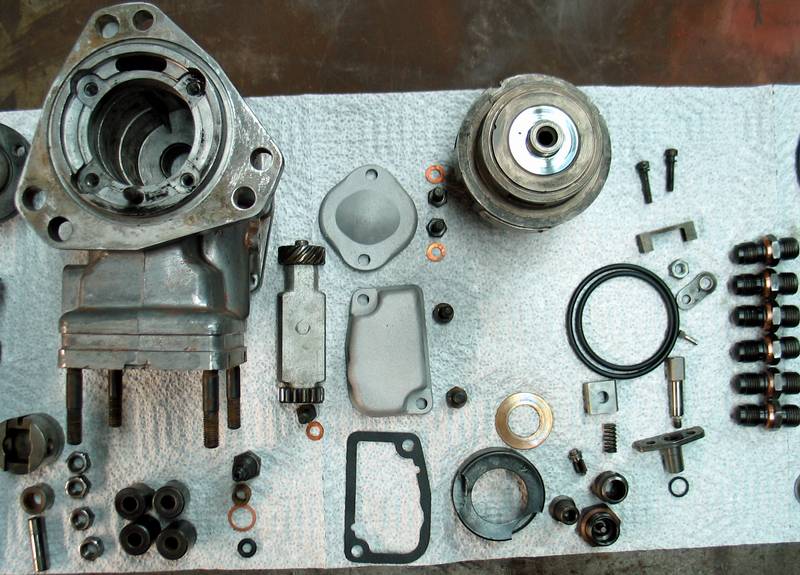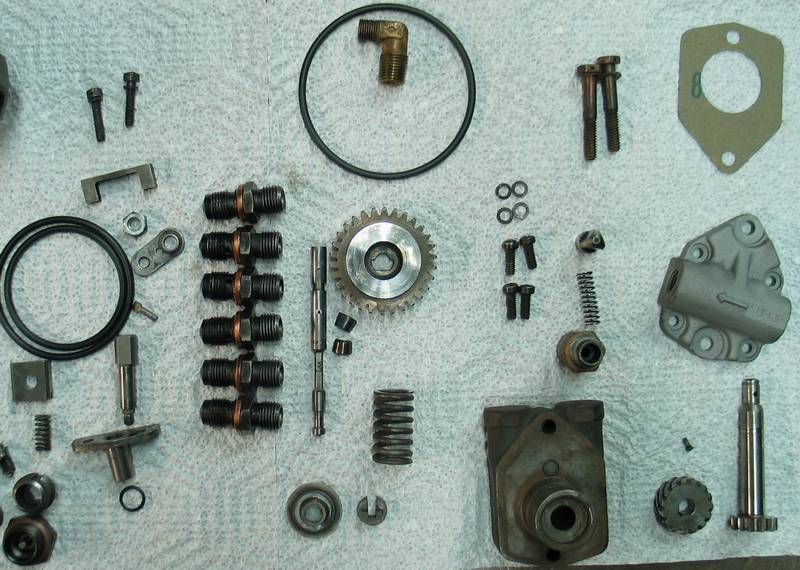 The governor is the first piece to be assembled. Since both shafts I had
were worn we used a new one, new bearings, seal, and cap as well.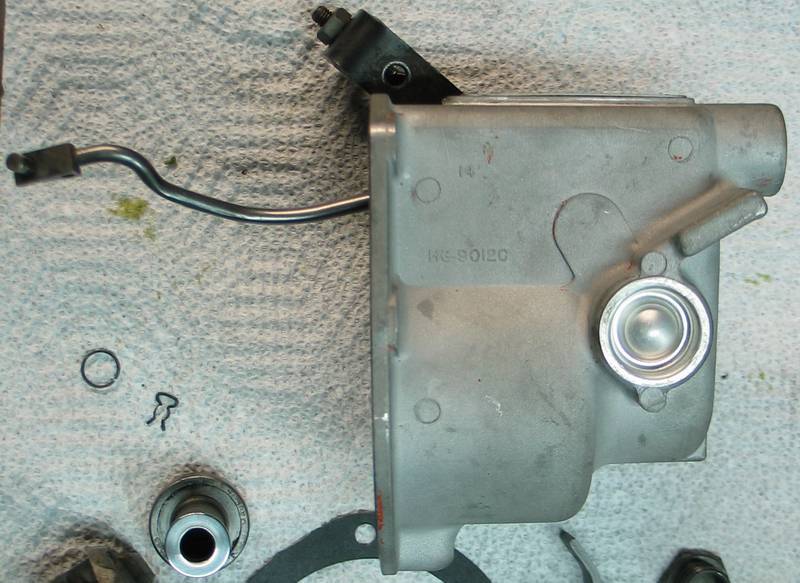 We also ground a new radius on the fork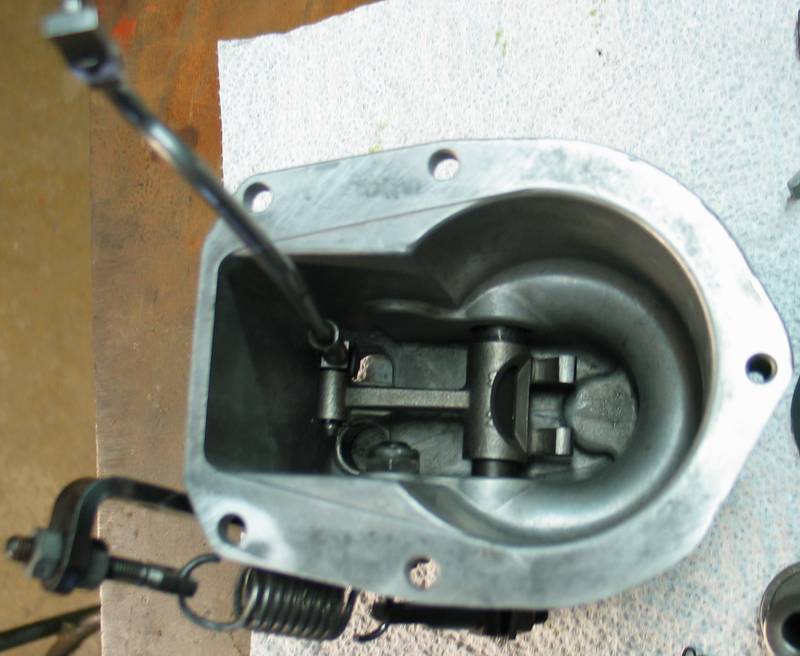 Here are the parts that go into the head with a pointer at the part that
usually breaks if you force a stuck pump to turn.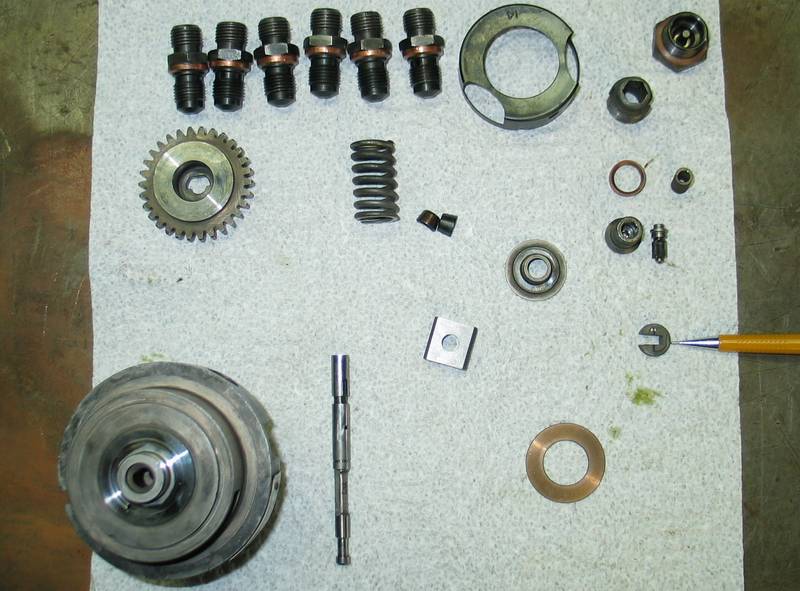 If one is unfortunate enough to have the plunger twist off,
that's the long shaft beside the head, then it is scrap.
The marked tooth has to line up with the arrow to install the head


When installed on the tractor the marked tooth needs to be one off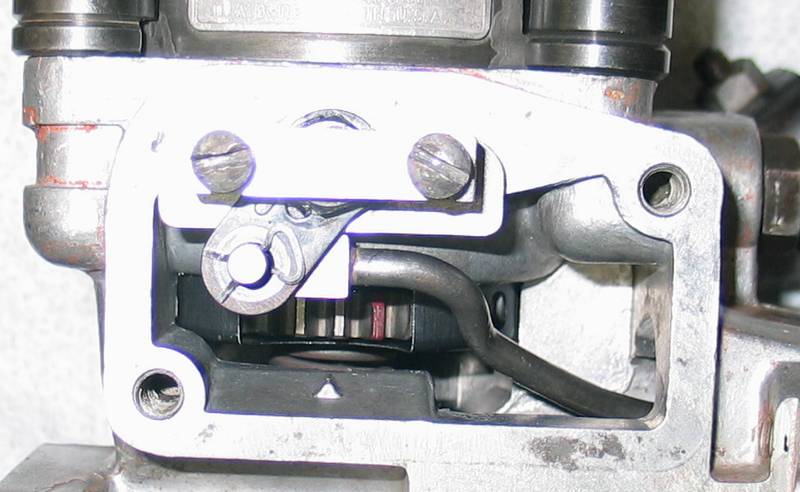 Here it is on Dave's test stand before the lines and fuel pump are installed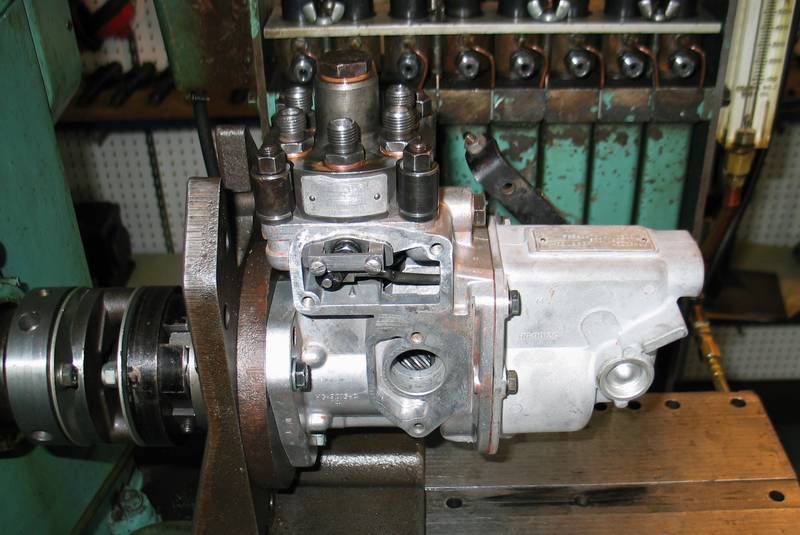 After it's all adjusted caps are installed to keep dirt out.
I plan on degreasing and painting it then it's ready to go on a tractor.