The crankshaft from the block that came with the tractor
after passing magnaflux and having the bearing surfaces ground.


Crankshaft in and torqued


What came out of the first block,
Not sure why two of the pistons were so galled.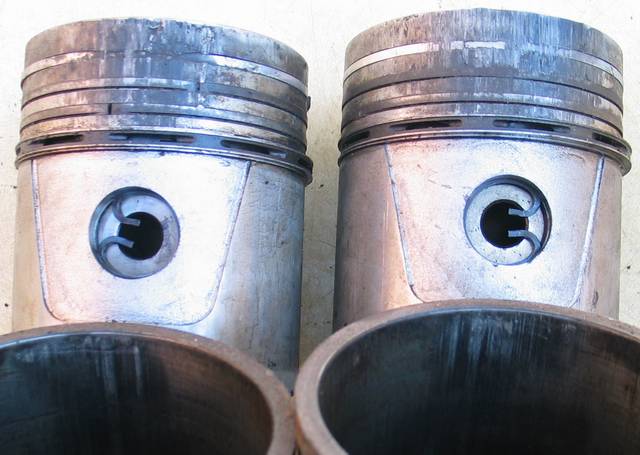 What came out of the new block, it had spun a rod bearing.
Maybe the shimming of the rod bearing on number six was too tight.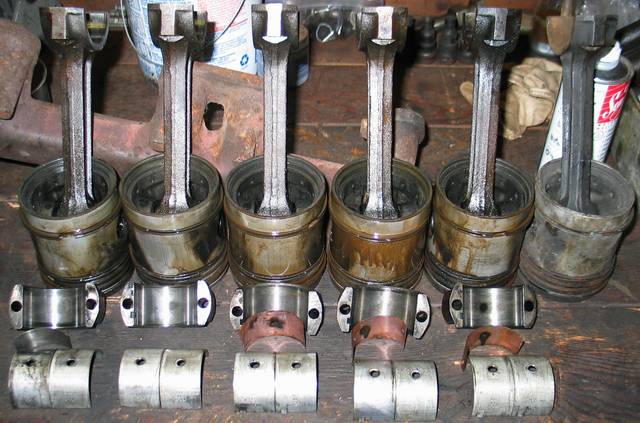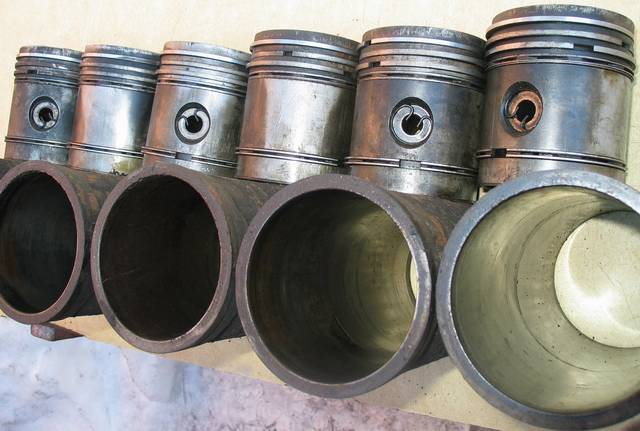 New Rings and Pistons on the rods from first block.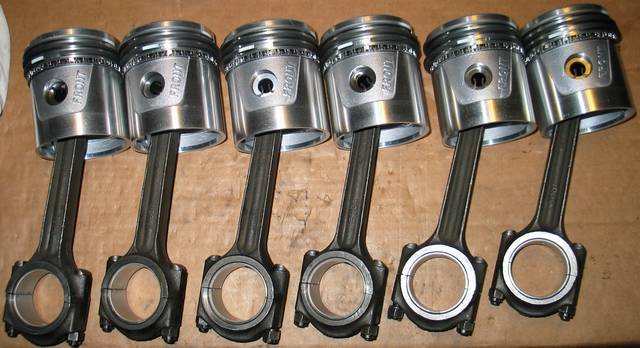 Installed and the stand-out at TDC looks good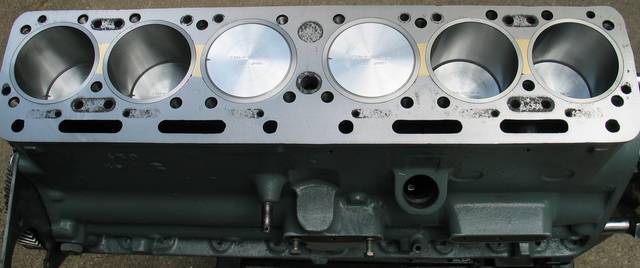 Here with adaptor plate, timing gear cover, oil pan, and paint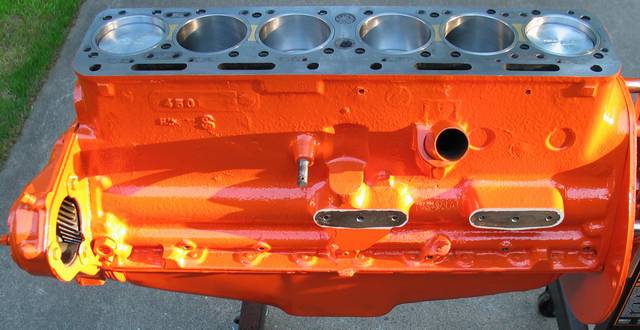 With two nearly complete engines I still had no pulley.
I bought one, bead-blasted it, put on a Speedi-sleeve, and painted it.
Then found out it should be a cast pulley not a pressed one,
the pressed one fit so maybe it came off of a Cockshutt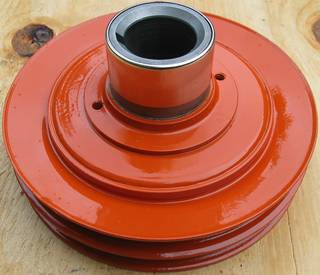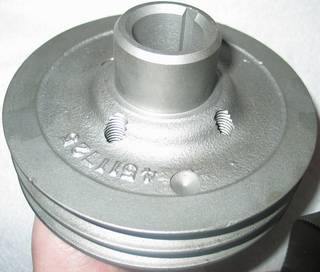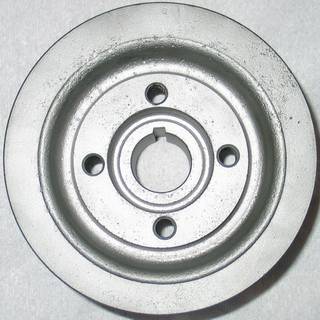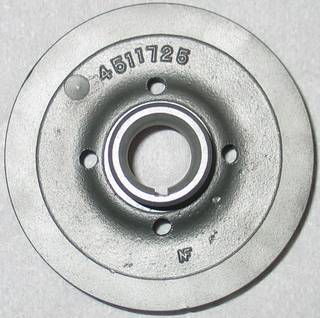 So I bought a proper cast pulley and it cleaned up nicely.