Thin headed bolts are used to mount the adaptor plate to the block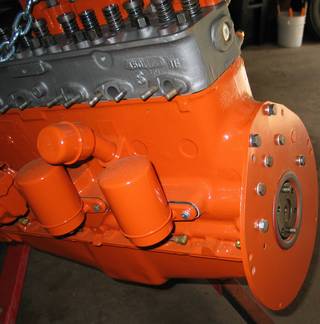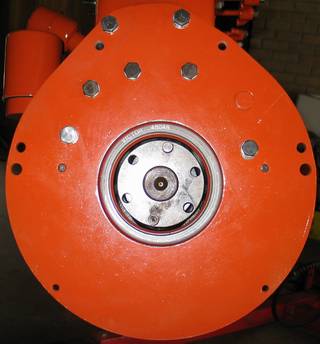 Looks like regular heads would work but would be close

I painted the FPI and TDC marks gold to see them better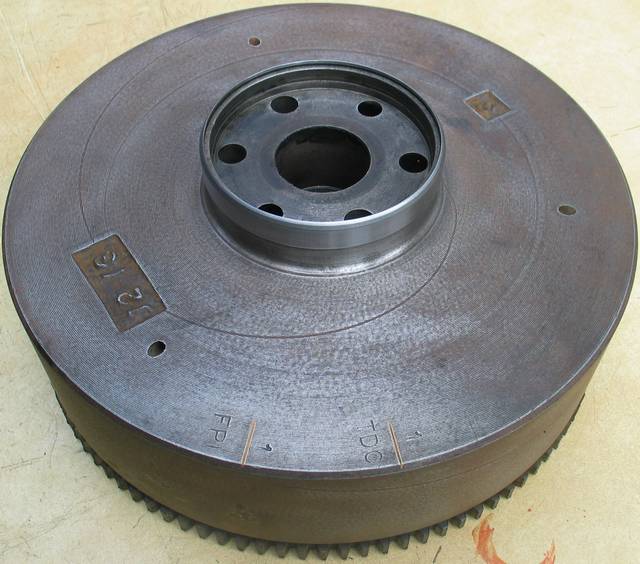 Tight fit, the front end needs to be slid halfway out of the frame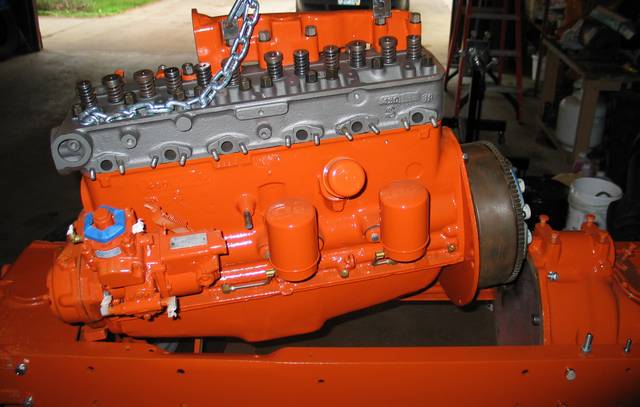 With the front end back in place there's no room to spare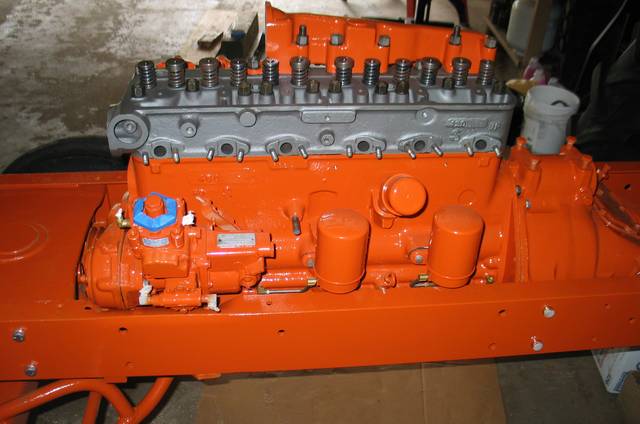 There's just something about taking it outside after each big step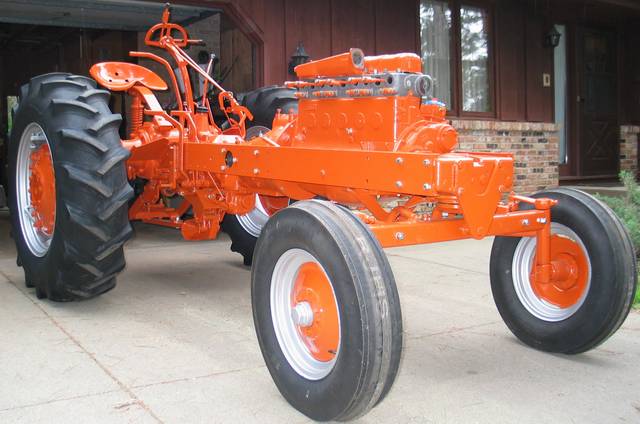 With no injectors there's no compression so the starter spinns it easily.
Good to see there's oil pressure. Here we see how oil gets to the rocker arm.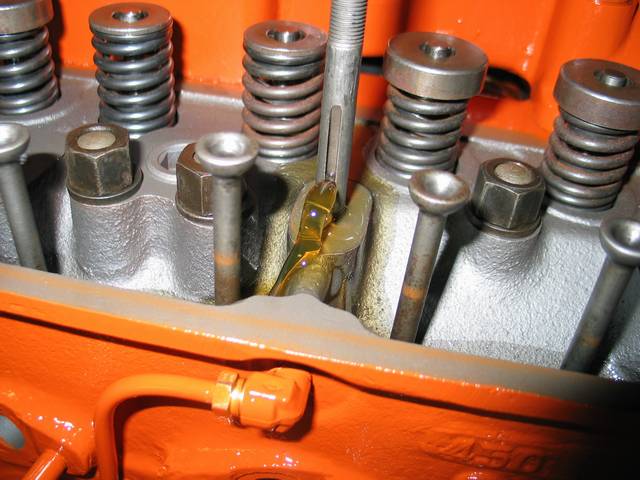 Manifolds keep this side from looking so bare.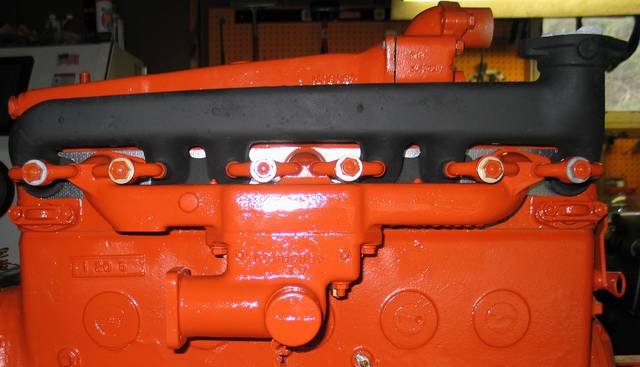 Rocker arms installed and tappets adjusted. I test fit
the injector lines, the jigsaw puzzle is starting to take shape.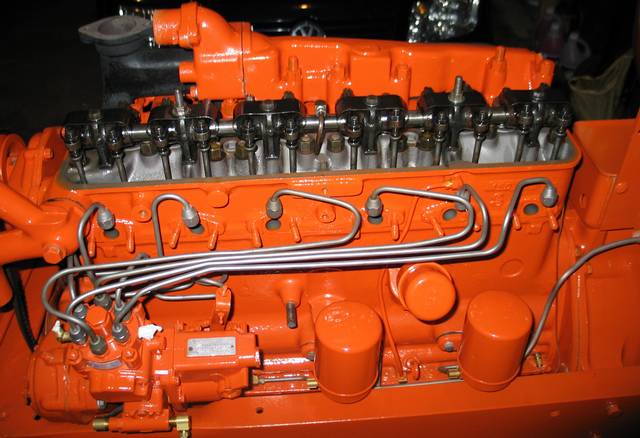 With the lines painted I put them on again and made a test stand
and pumped some fuel through the system.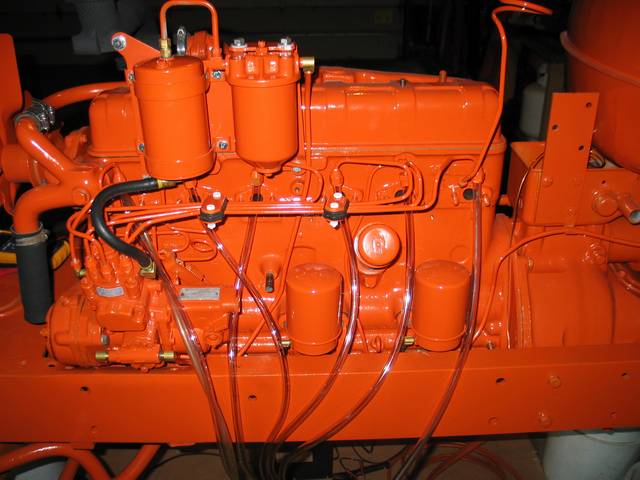 The injectors are finally in and all the fuel lines on,
belts on and radiator connected and filled.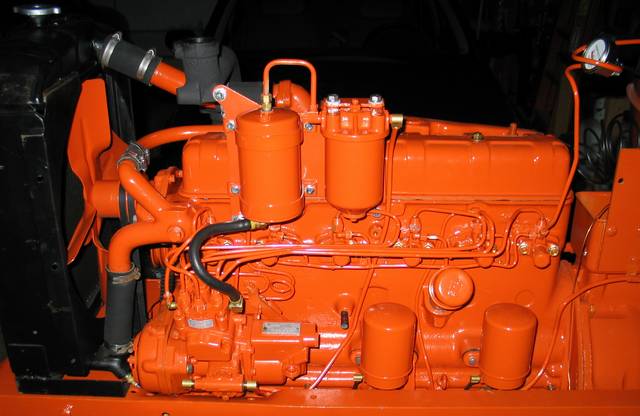 I've had it home for about twenty months now...
It's time for a movie clip