Is an old WC supposed to have functional headlights?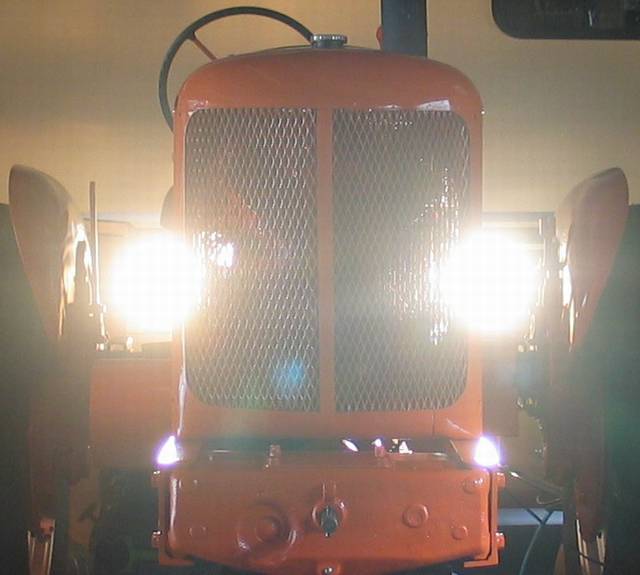 OK, so the last picture was taken while hooked to the battery charger! Now there is a battery and a functioning generator and she's ready for an elegant night on the town, so long as you're not embarrassed to use the hand-crank - Still need to work on the starter.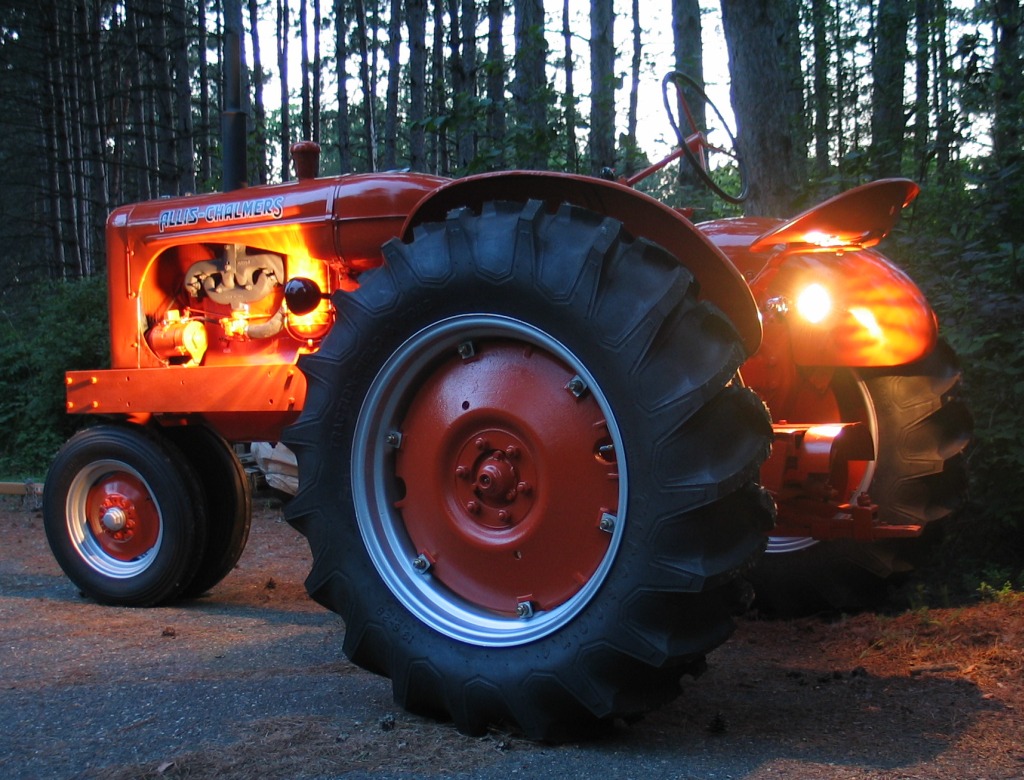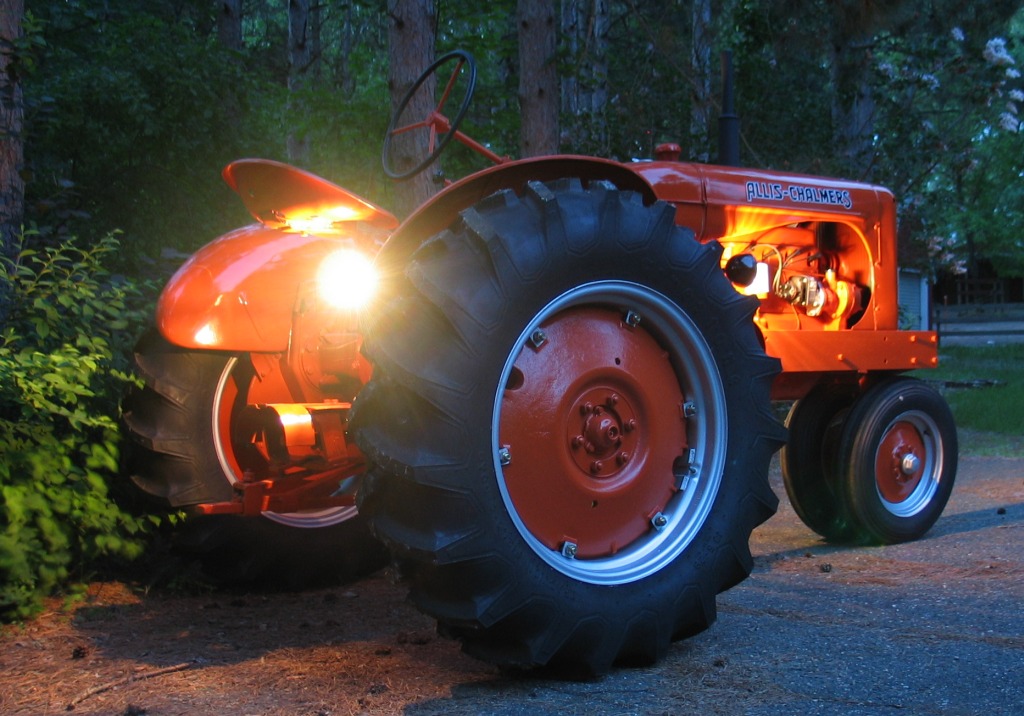 Some WC tractors made during WWII had Auto-Lite starters, these required a switch that is no longer available. Here you see what it looks like in the shop manual.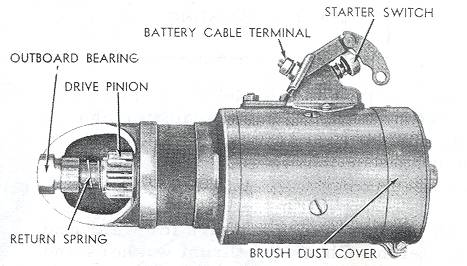 And here you see what the hard to find reproduction switch looks like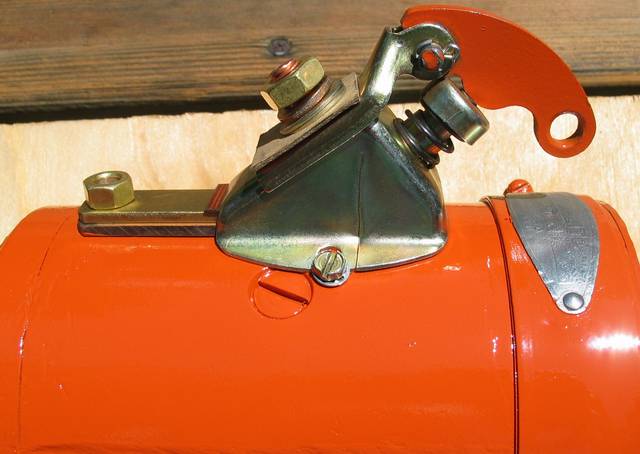 I wanted to take it back out to the farm for a photo in front of the barn.
I unloaded at the end of the old driveway so it could go in on its own power.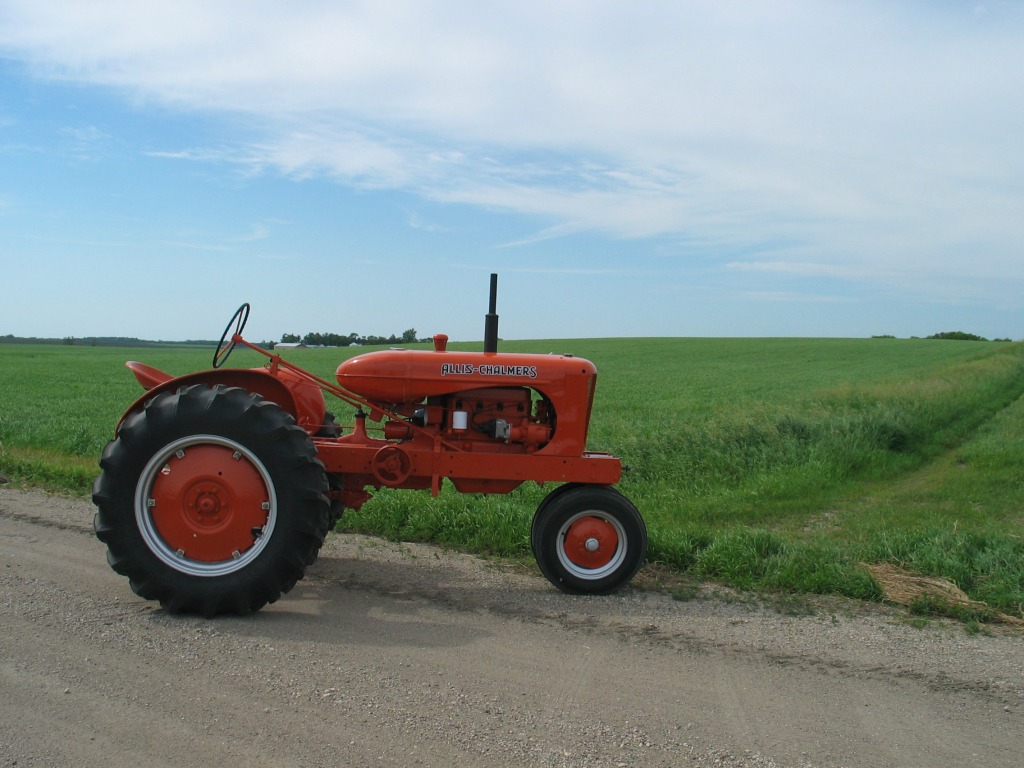 The driveway doesn't see much traffic anymore.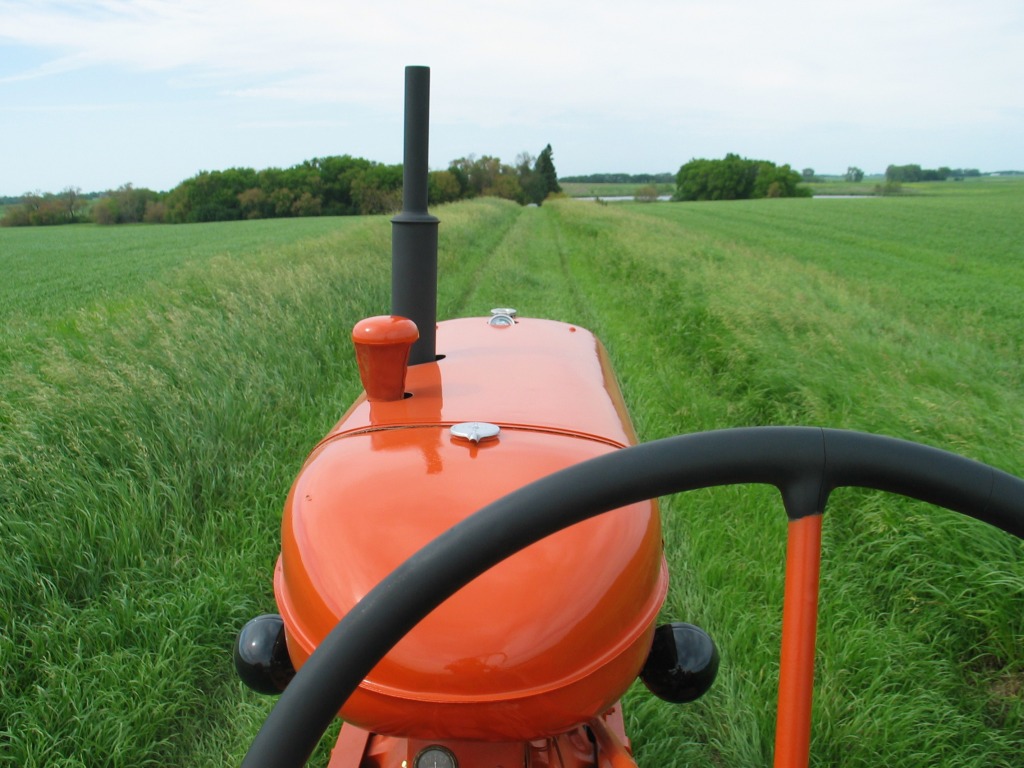 It felt good driving it into the yard again. The last time for me on this tractor was 30 years earlier.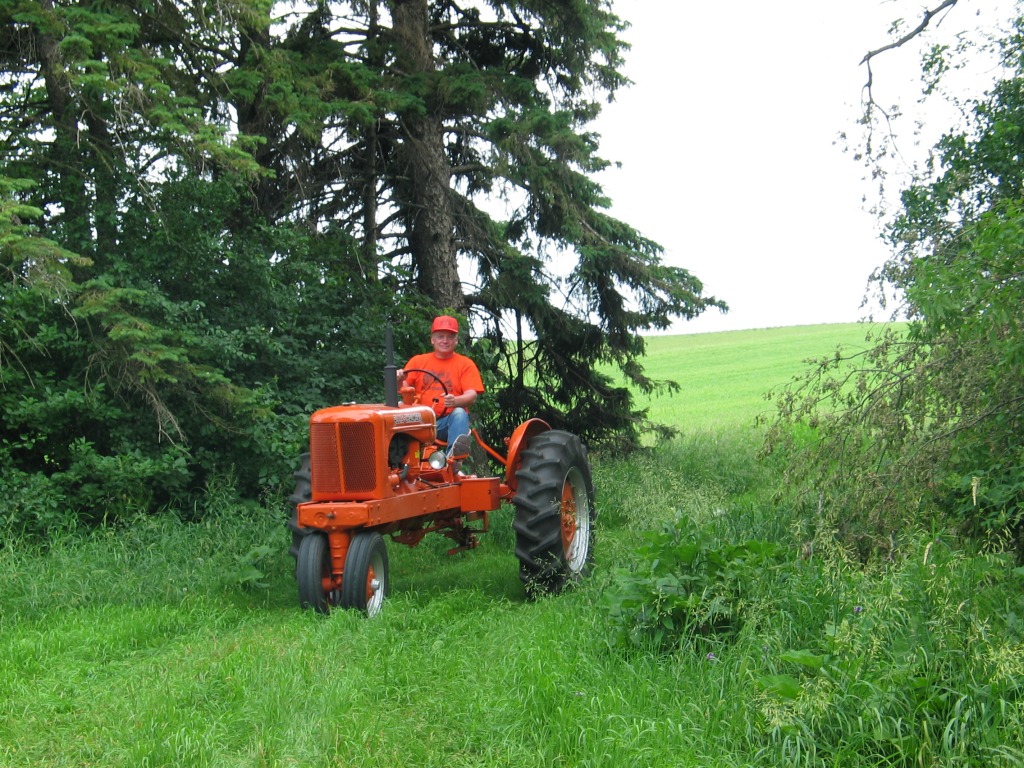 The bugs were bad so parked in front of the barn and took a quick photo.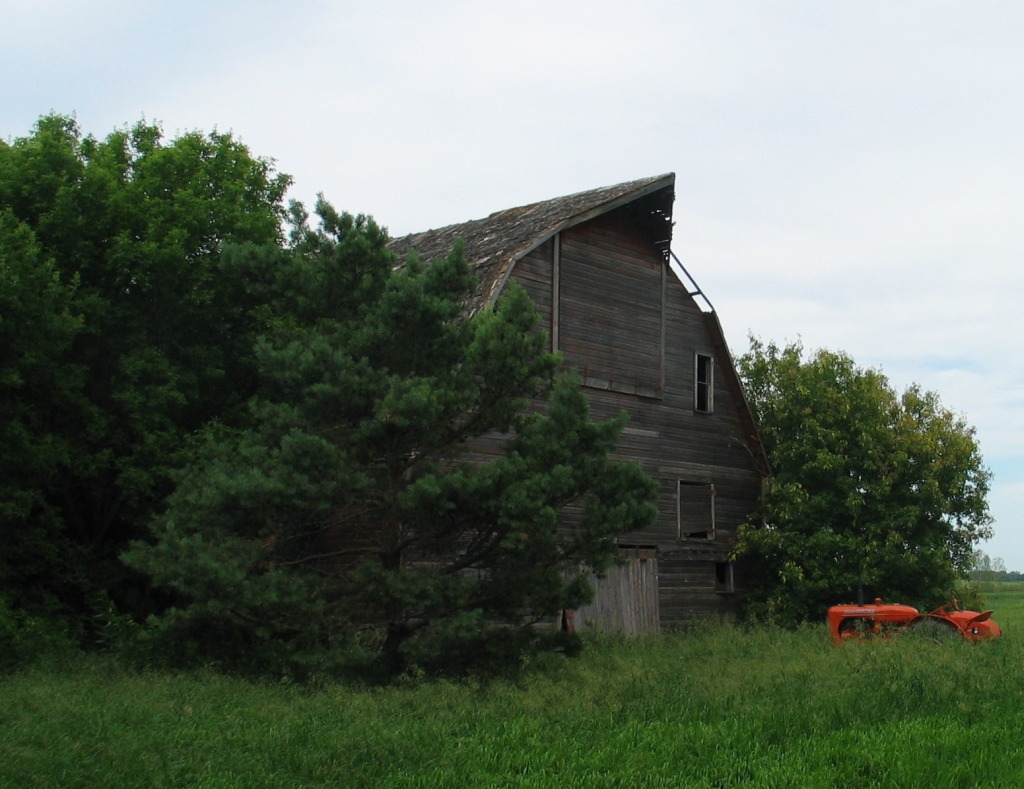 Not exactly what I had in mind with all the tall grass.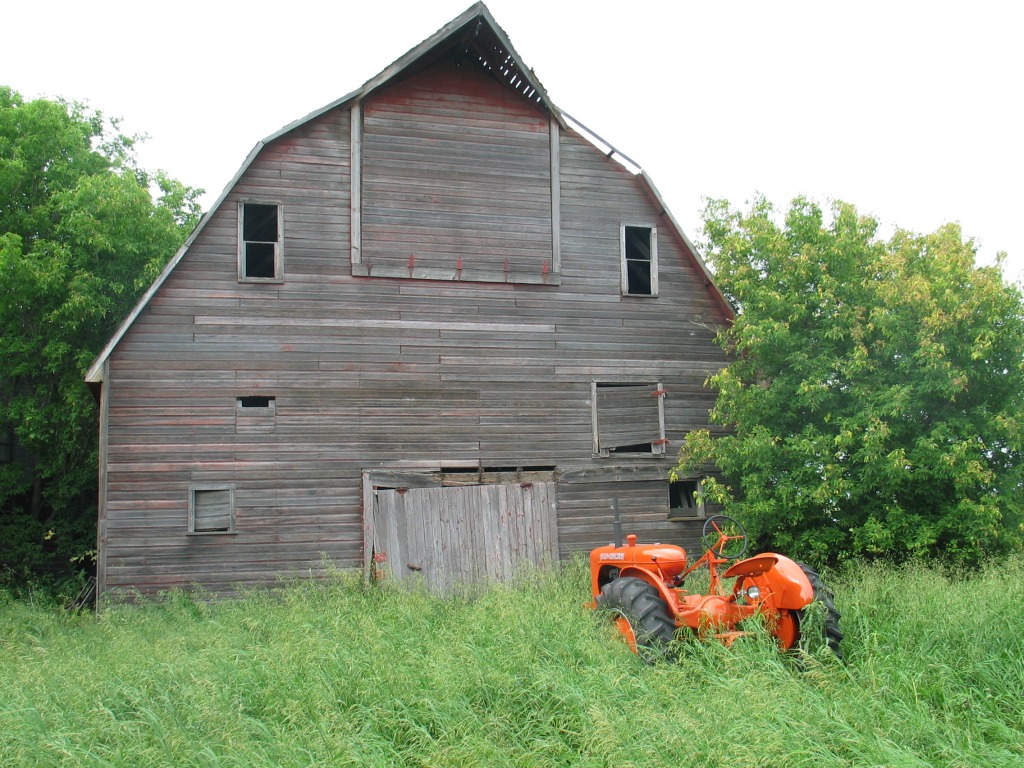 Driving in circles I made one of those mysterious crop circles and got the photo I wanted.


I think there were about a dozen of us out there for the occasion. It was indeed a great day!
The "Coming Home" parade in West Allis WI we drove through what used to be part of The Allis Chalmers Manufacturing Company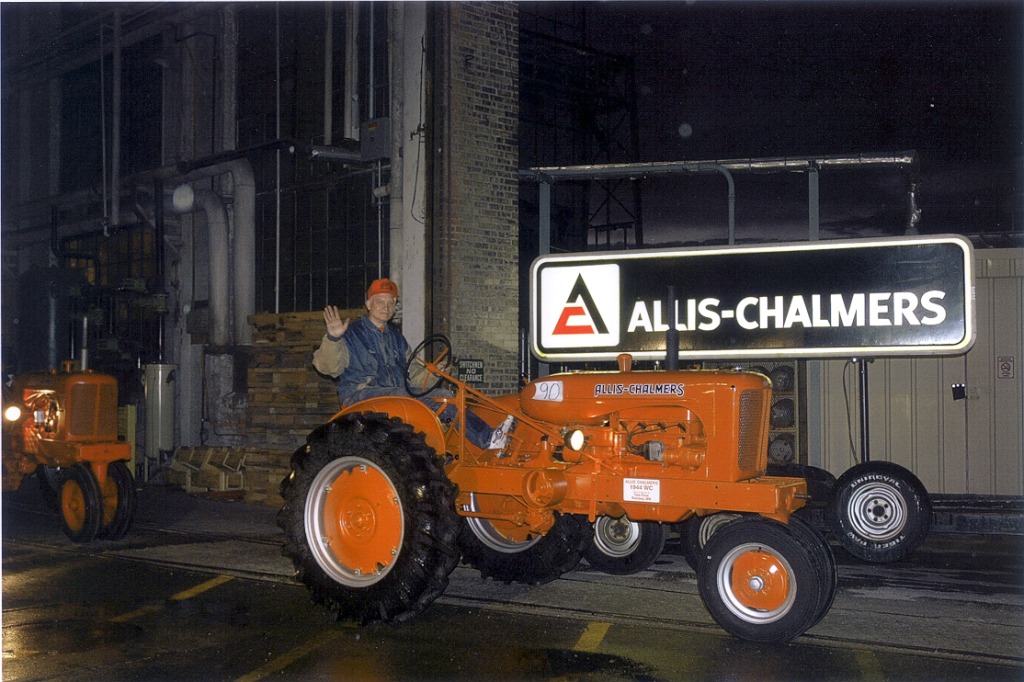 Here's the WC and the trees all decorated for Christmas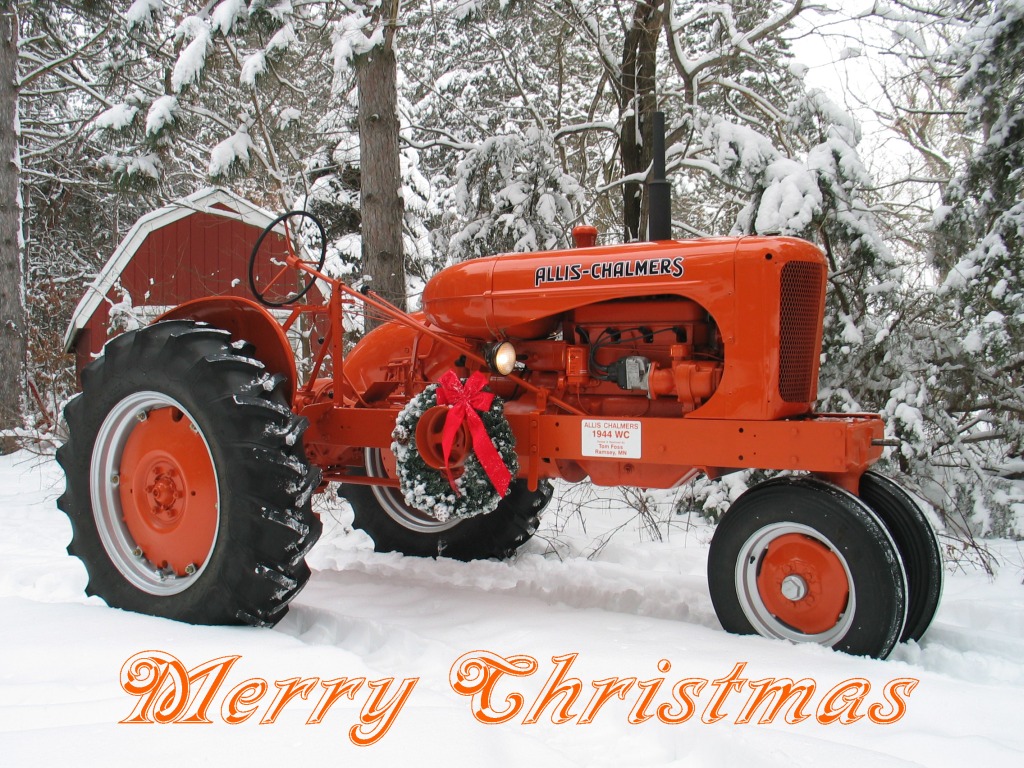 If you'd like to read the story of this restoration