It's a 1934 Allis Chalmers WC
Tractor Number WC301 with transplanted engine number W53764K
I was at an auction and had to out-bid a scrapper to rescue it.
It was listed and sold as a non-running tractor, and it came with a mounted cultivator.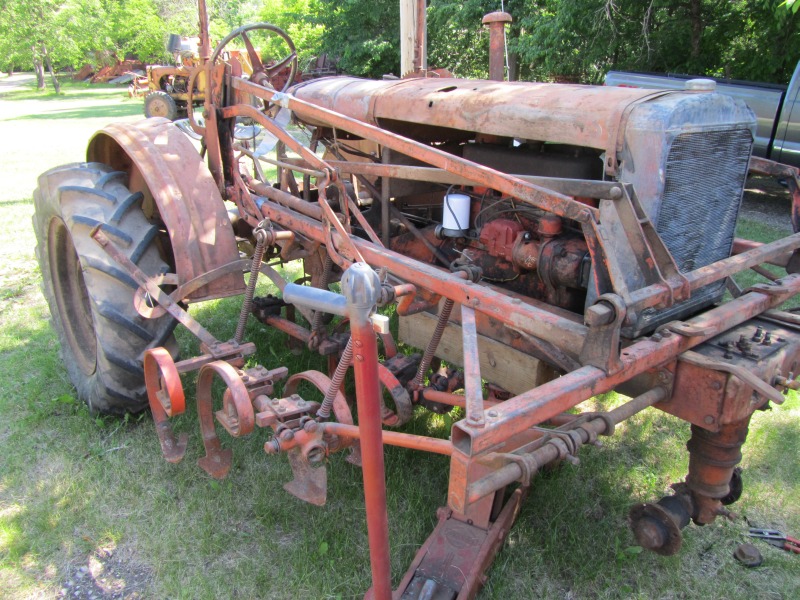 The front tires were rotten and couldn't hold air
Gary supplied a couple of newer style front wheels and I replaced the front wheel bearings.
With a different carburetor and magneto it started.
See a video of it running for the first time in many years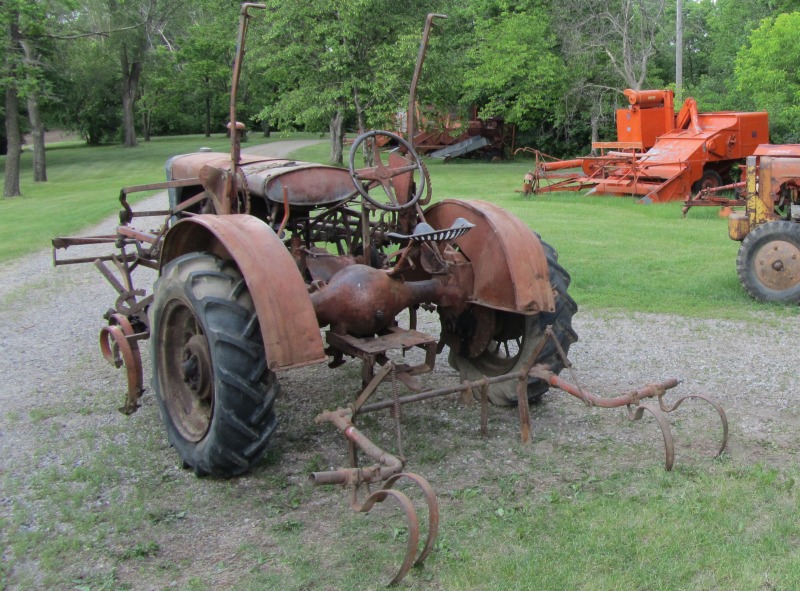 The rear gang was not attached, we made some repairs and bolted it on.

I rebuilt a proper carburetor and got some new hoses and a fan belt.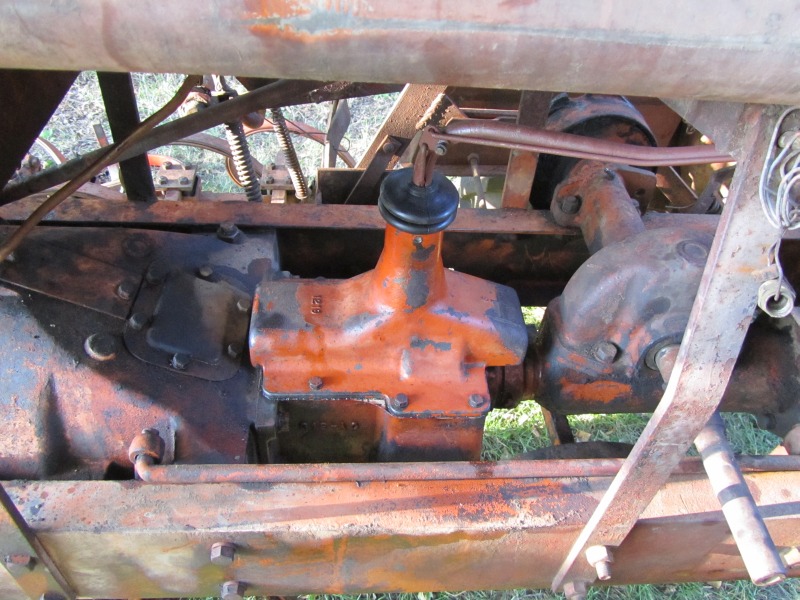 The shift tower has been rebuilt and a new boot attached.
It should be the old style so I'll have to find one.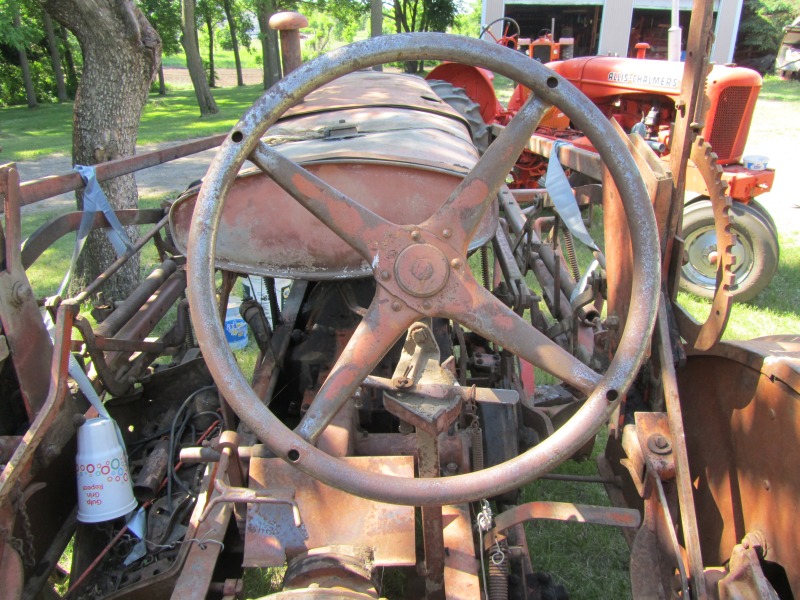 It has the original steering wheel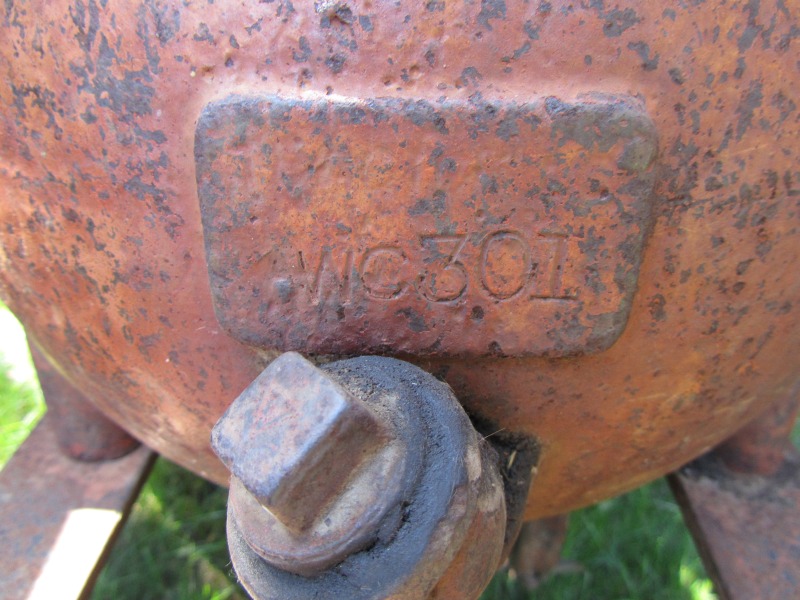 The early WC's had a pipe elbow to raise the gear oil level in the rearend
The casting was changed on later ones to move the fill hole up.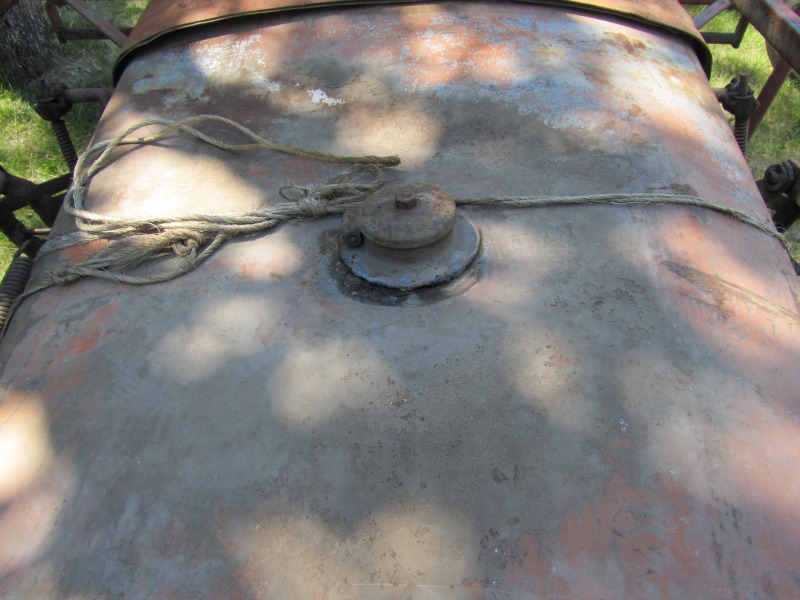 The first 510 had a hinged gas cap, the wing for this one was in the toolbox.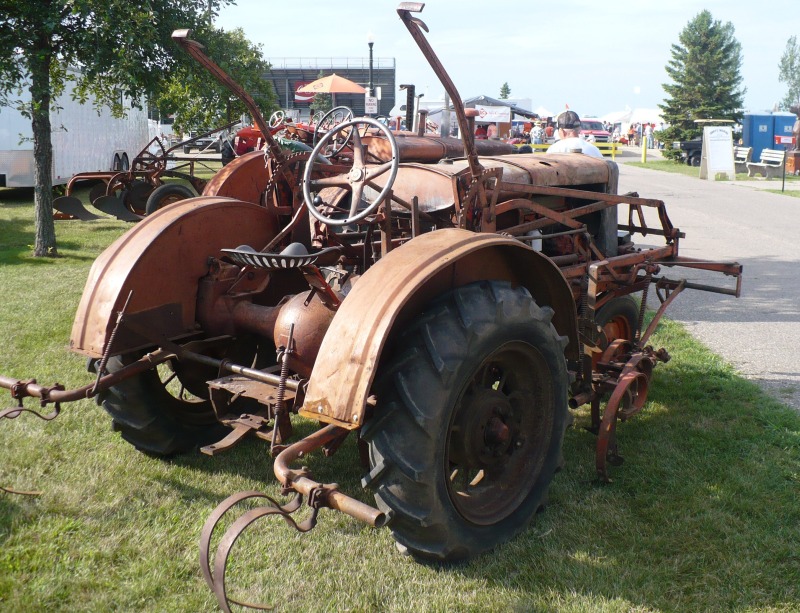 It looked rough but made it to the 2012 Orange Spectacular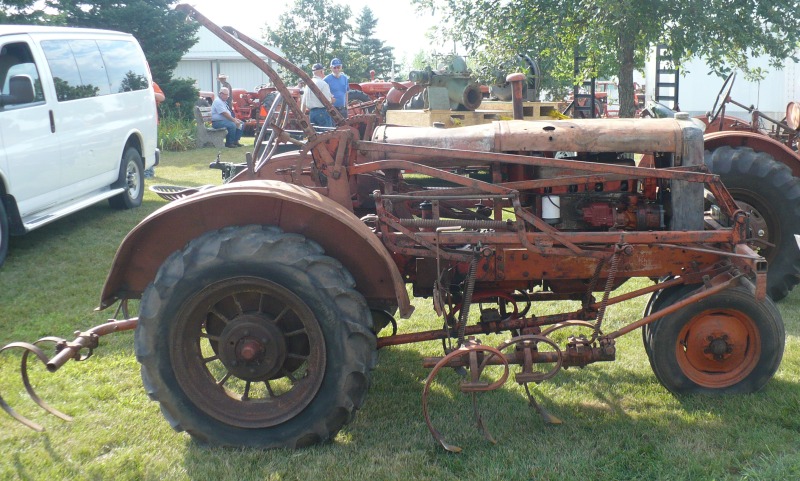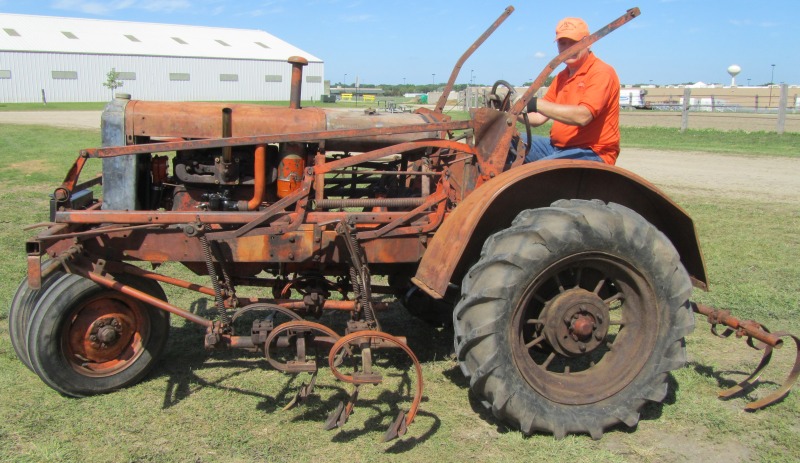 See a short clip of driving it at the showgrounds before hauling it home